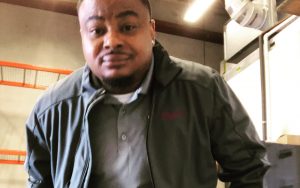 Parish: Jefferson
Police Department: Jefferson Parish Sheriff's Office
My name is Javon Adams, I am thirty-eight years, and I grew up in New Orleans, Louisiana. I currently work as a warehouse manager. I am unmarried and have one nineteen-year-old child, called 'junior'. In October of 2019, I was attacked by police after leaving Buffalo's Pool Hall.
It was Sunday evening when this incident occurred, and I remember watching a football game with my girlfriend and friend earlier that day. In the evening, I made my way to the pool hall with my girlfriend and friend. After a couple hours, we decided to leave and, on my way out, I almost got hit by a car in the parking lot. This resulted in a physical altercation between me and three other men.
Police arrived at the scene and broke up the fight. I was told to sit down by one of the police officers. After following her instructions, a handful of officers ran up to me and unpromptedly started beating me. I cannot recall how many officers attacked me or how long it occurred for. At one point, a gun was pulled on me and my girlfriend who was with me at the time. My girlfriend sustained injuries as well and was never treated or given any medical attention. During my attack, all I could feel was anger and fear and to this day, I am traumatized from the experience.
After the police stopped beating me, I was put into the back of a cop car. As I was in the back, a sergeant who was at the scene attempted to pepper spray me. I was eventually arrested and charged with third degree battery but never convicted as the case was dismissed before it ever made it to trial. I served two days in jail and was never treated for any of my sustained injuries and never saw a doctor after I got out either.
Today, my attack has left me with permanent disabilities, and I have limited mobility in my arm and cannot fully squeeze my left hand anymore. I am unable to carry heavy things which greatly impacts my day-to-day life as a warehouse manager.
Emotionally, this event causes me severe anxiety and panic attacks and I am afraid to leave my house as a result. I never submitted a complaint to the police department, although I thought about it, because I knew that nothing would be done.
I want the police who attacked me to be reprimanded and face the necessary consequences for their actions. My view of justice has been forever changed as I do not believe in justice or the justice system anymore. To me, the most disappointing part was witnessing two black officers who were involved in my attack and kept telling me to 'shut up'. This is more than a racial issue; it is a systemic one.
I encourage others who have gone through similar experiences to get their story out there. I believe a lot of people are afraid of speaking up, do not want to talk about it, and just want to move on. However, the more you talk about it, the more others will feel comfortable coming forward so that hopefully things can one day change.